About Me
Name: Michaelcd
Location: Cheshire, United Kingdom
A man from North-east Cheshire, of Welsh parentage. Who attempts to be free-thinking and unbeholden to idealogy, but has traditional/paleo/social conservative leanings.
Ancient Wisdom
You cannot have a proud and chivalrous spirit if your conduct is mean and paltry; for whatever a man's actions are, such must be his spirit. .
Demosthenes
Men are nearly always willing to believe what they wish.
Julius Caesar
The heart is great which shows moderation in the midst of prosperity.
Seneca
If you keep thinking about what you want to do or what you hope will happen, you don't do it, and it won't happen..
Erasmus
There are times when fear is good. It must keep its watchful place at the heart's controls.
Aeschylus
Previous Posts
Blogs I Read

Brussels Journal
Chris Palmer
Conservative Times
Cornerstone Group>

Darwinian Conservatism
David Davies MP
Econbrowser
Economics UK Blog (David Smith)
Eunomia
Fulham Reactionary
Glaivester
The House of Dumb
If Sam Tarran Was In Charge
Laban Tall
Lion of Judah
Mangan's Miscellany
Martin Kelly
Mild Colonial Boy
Mr Smith's Refusal
New Zealand Conservative
Pat Buchanan
Peter Hitchens @ The Mail
Sabretache
Sir John Bull
Steve Moxon
Steve Sailer
Taki's Top Drawer
The Mess That Greenspan Made
The Oz conservative
The Paleo Blog
The UK Oil Drum
VDare
Western Survival Blog
World History Blog
Great British Seafaring Heroes

Admiral Horatio Nelson
Sir Francis Drake
Sir Walter Raleigh
Robert Fitzroy
James Cook
Other Links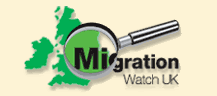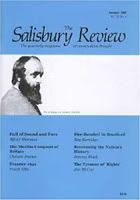 E-Mail
MichaelCD